An integral part of our educational journey that equips us to create a brighter, more compassionate world.
View More +
Embrace the power of creation and join us in shaping a world that reflects your imagination and ingenuity.
View More +
Guided by dedicated faculty, excel in your academic journey, equipped with expertise and personal growth.
View More +
YEARS EXPERIENCE JUST ACHIEVED
Where Dreams Soar, Engineering Futures Begin
Welcome to a space where the ordinary is shattered, paving the way for the extraordinary to emerge
Stepping into a realm where innovation knows no bounds and knowledge shapes futures, Suguna College of Engineering opens its doors to you. With a legacy of excellence and a commitment to engineering brilliance, we invite you to be a part of a journey that transforms dreams into reality.
Email Address
sugucoe@gmail.com
Management
Mr. V. Lakshminarayanasamy
Chairman
Dr. Srikanth Kannan
Secretary
Why Choose Us?
Suguna College of Engineering offers an exceptional blend of quality education and affordability, ensuring an enriching academic journey that doesn't burden your finances.
Excellence in Education
Our Faculty members provide top education across diverse disciplines, equipping you with real-world skills.
Cutting-edge Facilities
Access modern labs, libraries, and tech resources that enhance your learning experience.
Industry Connection
Collaborations with industry leaders open doors to internships, projects, and career opportunities.
Testimonial
Suguna College of Engineering has provided me with more than just knowledge; it's given me hands-on experience that's indispensable in the real world. The emphasis on practical learning through labs and projects has made me confident in applying what I've learned.
Student Perspective
Being part of Suguna College of Engineering feels like being part of a family. The professors are approachable and genuinely care about our growth. The friendships I've made here and the collaborative atmosphere have made my college journey memorable
Student Perspective
Suguna College of Engineering has not only equipped me with technical skills but also with the soft skills and professionalism needed in the industry. From mock interviews to personality development sessions, the college has gone the extra mile to prepare us for success
Student Perspective
"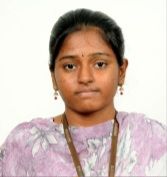 Students Journey
Budding Engineer
You enter a world of possibilities, discovering new subjects, making friends, and adjusting to campus life.
Beyond the Curriculum
Engage in a comprehensive blend of theoretical knowledge and practical application, facilitated by our expert faculty.
Hands-on Learning
Immerse yourself in industry-relevant projects, internships, and real-world scenarios, bridging academia with practice.
Transition to Career
Leverage our career services, industry partnerships, and alumni network for a seamless transition into professional life.